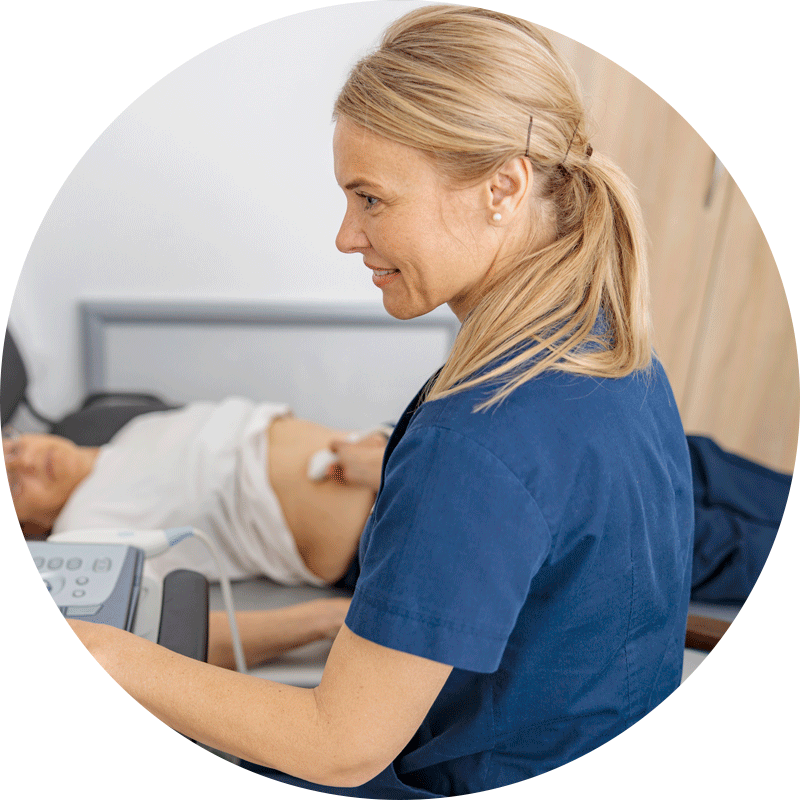 An outstanding tutorial for image review.
Comprehensive and effective registry preparation is the focus of the Abdominal Sonography course. Over 800 ultrasound images of normal anatomy and pathology are reviewed in this twelve-hour program. This program is perfect for those committed to achieving ARDMS certification. Steve presents an amazingly detailed review providing you with a competitive edge in earning an RDMS credential in Abdominal Sonography.
Instructor: Steve Bernhardt, RDMS, RVT, BS
Steve has been a Medical Sonographer since 1982. He graduated from the University of Oklahoma Ultrasound Program, registered in abdominal, OB/GYN, vascular, and phlebology ultrasound. Steve has instructed the Abdominal Sonography course since 1993 and is currently practicing sonography in Oklahoma City, OK.
Steve's students report he successfully prepares them to meet the challenge of the ARDMS abdominal examination. His focus on specifics leaves no stone unturned in your ultrasound registry review.