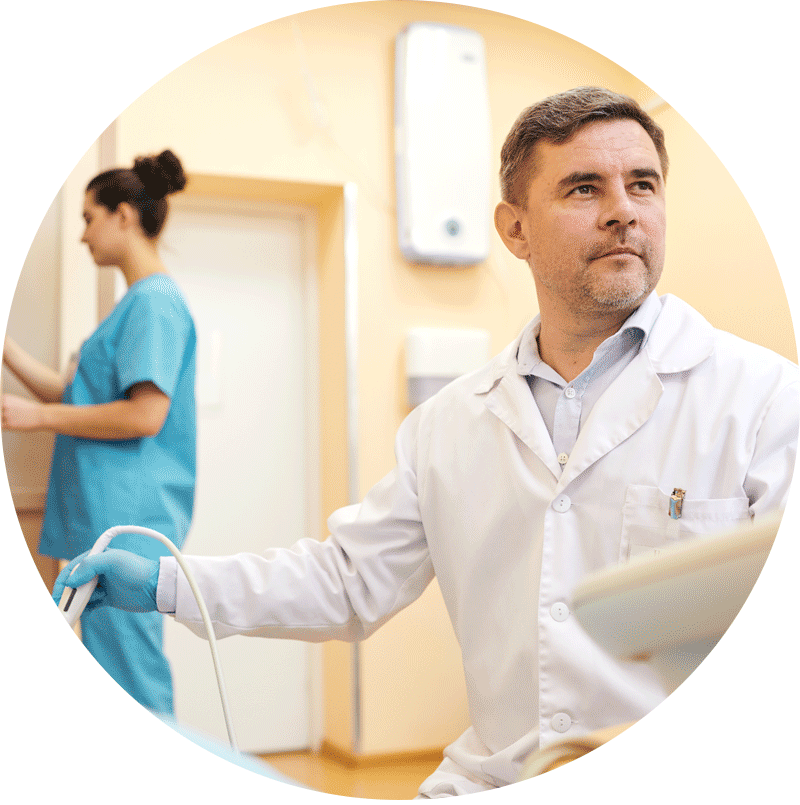 Techniques and applications of diagnostic musculoskeletal ultrasound.
Dr. Tollefson's twelve-hour MSK course provides outstanding registry preparation and clinical education. It offers participants with a comprehensive introduction to musculoskeletal ultrasound. The program's structure is based on the ARDMS exam content outline and includes relevant material on shoulder, elbow, hand/wrist, knee, hip, ankle and foot.
The teaching environment will be optimal for those seeking education as well as board preparation for the RMSK & RMSKS exams.
Instructor: Brian Tollefson, MD, RMSK, RDMS, FACEP
Dr. Brian Tollefson has a rare clinical expertise in both emergency and sports medicine at the University of Mississippi Medical Center, where he has practiced for a number of years. As an attending physician and professor of emergency medicine, Dr. Tollefson lectures regularly on emergency, point of care, and musculoskeletal ultrasound. He is the Director of the Emergency Ultrasound Fellowship Program, Director of the Sports Medicine Fellowship Program, and serves as the Vice Chair for Education in Emergency Medicine. Dr. Tollefson has an exceptional knowledge of ultrasound for both diagnostic and therapeutic purposes. His area of ultrasound expertise encompasses emergency, point of care, and musculoskeletal medicine.
Dr. Tollefson holds RMSK and RDMS credentials and is exceptionally qualified to teach courses on point of care and musculoskeletal ultrasound. His teaching style is incredibly concise and highly motivating for those seeking advanced education and certification in Point of Care and Musculoskeletal Ultrasound.
Sorry, no articles found.