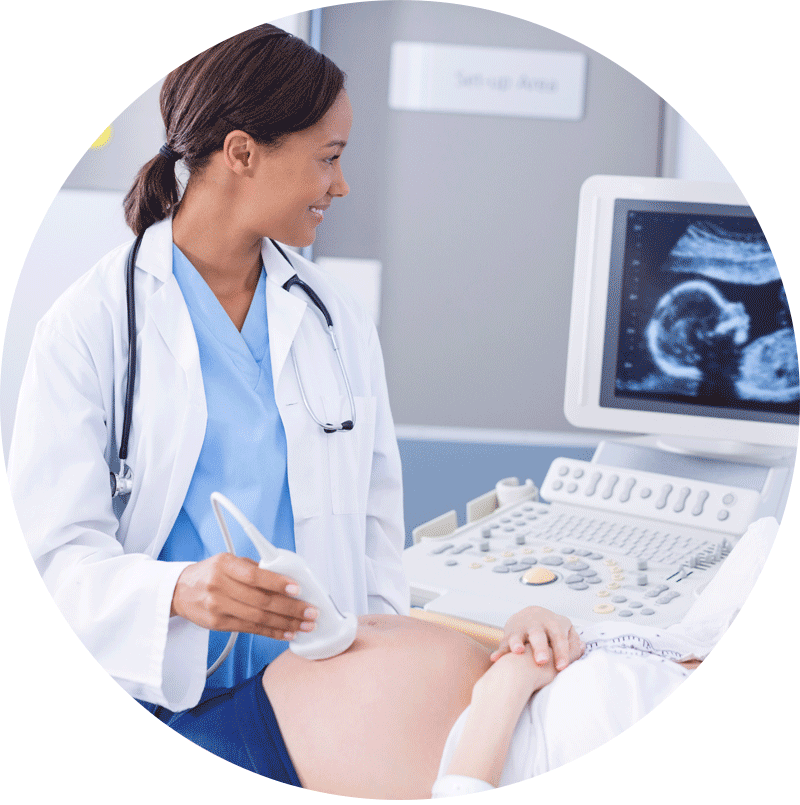 Ideal for practicing professionals and students with some clinical experience
Our OB/GYN course is the ideal registry review for practicing professionals, as well as students with a reasonable level of clinical experience. You are provided with a comprehensive course outline containing both the fundamentals of and recent advances in OB/GYN sonography.
The open, interactive setting is stimulating, providing an optimal environment for strengthening your skills and attaining RDMS credentials. Throughout the course, you will have an opportunity to develop skills in single image evaluation. The number and variety of single images presented will help sharpen your image identification skills, and the discussions of both normal and abnormal findings will afford you new strategies in test-taking.
For the nurse practitioner, fertility specialist, or registered sonographer, this program is also a perfect opportunity for continuing education. Physicians seeking an overview of OB/GYN sonography will find this course effective.
ESP's post-exam reviews not only assist Cyndi and Michelle in refining this program but indicate that our students are thoroughly prepared for their exam!
Instructor: Cyndi Peterson, MPH, RT, RDMS, RVT
Cyndi Peterson is the Program Director of the Diagnostic Medical Sonography program at Kent State University, Salem Campus. She holds a Master of Public Health from Kent State University and a Bachelor of Science in Applied Science from Youngstown State. Cyndi has a multidisciplinary background. She holds ARDMS registries in OB/GYN, Abdominal, Breast, Pediatric Sonography and Vascular Technology as well as an ARRT registration in Radiography. Cyndi has over 30 years of sonography experience and maintains an active clinical role as a sonographer at Southwoods Imaging. She has taught the OB/GYN review course for ESP since 2009. Her students appreciate her teaching style and approachability.
Instructor: Michelle Patterson, BS, RDMS, RDCS
Michelle Patterson is an OB/GYN sonographer with nearly 15 years of dedicated women's health experience including Maternal Fetal Medicine and Clinical Applications specialties. She holds ARDMS registries in OB/GYN, Fetal Echocardiography, and Abdomen as well as a Bachelor's of Science in Diagnostic Medical Sonography from Kent State University. Michelle is passionate about education and helping sonographers earn and maintain their specialty credentials.