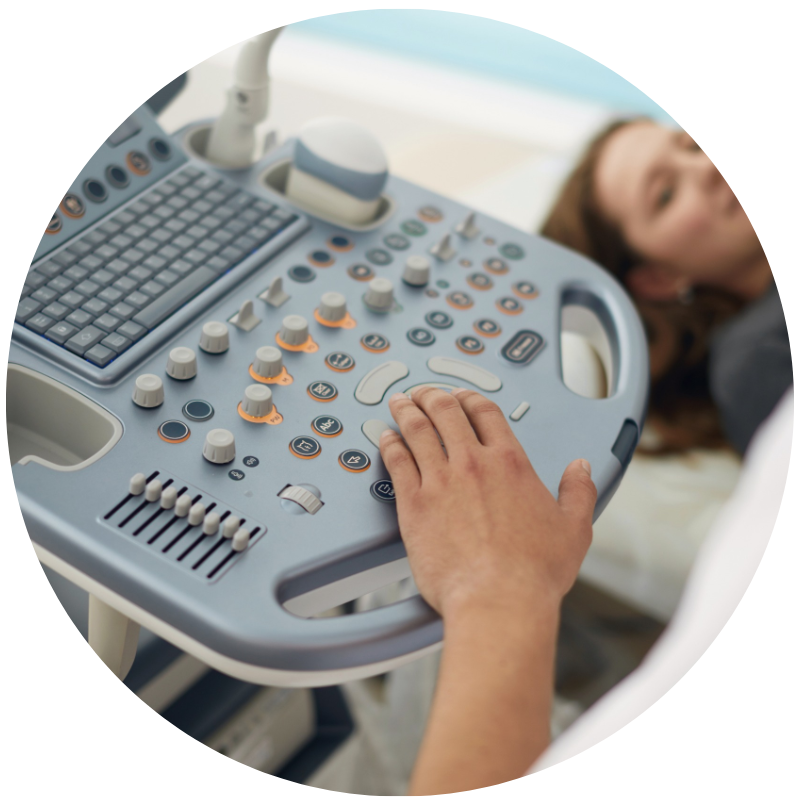 For experienced pediatric and adult cardiac sonographers
Christopher Marcella's course prepares the experienced pediatric and adult cardiac sonographer to earn the RDCS credentials in Pediatric Echocardiography from ARDMS and the Registered Congenital Cardiac Sonographer (RCCS) credential from CCI. This course entails a comprehensive review of echocardiography in congenital heart disease from the most basic cardiac lesion to complex disease.
The instructor's insightful educational style has been developed over three decades of working closely with pediatric cardiologists, cardiac surgeons, sonographers, and students. This 12-hour course provides comprehensive registry preparation covering the ARDMS and CCI pediatric echocardiography credential outlines, as well as providing for continuing medical and educational content.
Chris is registered in pediatric, adult, and fetal echocardiography with the ARDMS. Our comprehensive pediatric echocardiography program, co-developed with Robert W. McDonald, an expert in the field of pediatric echocardiography, includes Chris' extensive and detailed, yet easy to understand, lecture series plus a myriad of preparatory questions available through X-ZONE.  Chris and Rob's extensive experience and outstanding clinical educational material make them superbly qualified to lead our Pediatric Echocardiography Program.
Instructor: Christopher Marcella, RDCS, FASE
Christopher Marcella specializes in the clinical application of echocardiography for fetal, pediatric and adult patients with complex congenital heart disease.  He was the primary technical instructor of pediatric echocardiography at Doernbecher Children's Hospital/Oregon Health Science University for over 30 years.  Chris has been in the field since 1989, practicing exclusively in fetal and pediatric echocardiography over the last two decades.
With story and interactive techniques, Chris uses his deep knowledge and experiential background to give students the ability to break down complex congenital heart subjects to their core foundation, enabling learners to understand congenital heart disease and foster deep knowledge retention. Chris was honored as a Fellow of the American Society of Echocardiography in 2019.