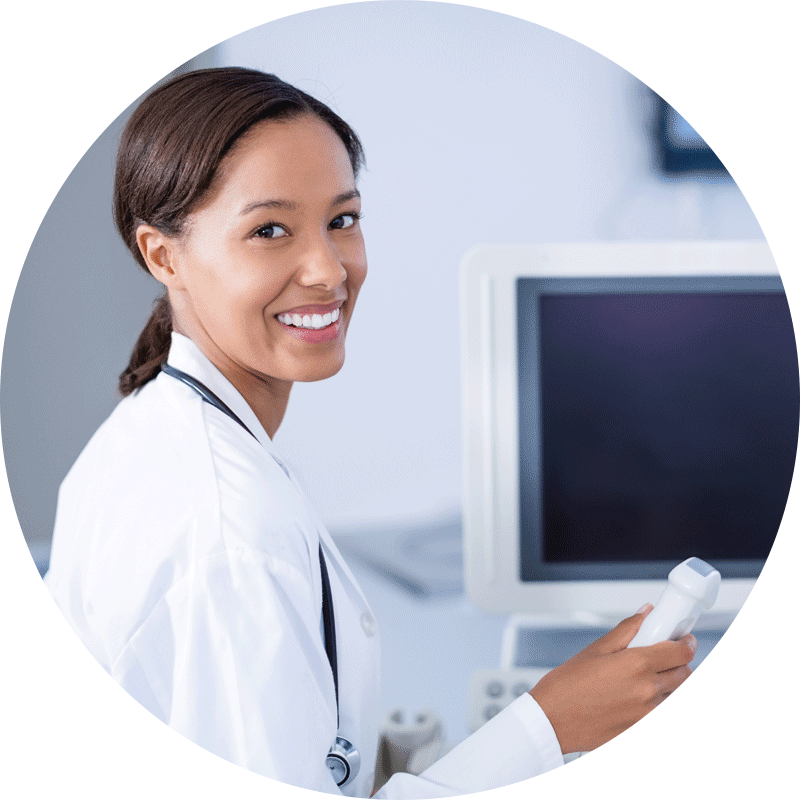 The most effective and popular method of physics review
By simply attending ESP Ultrasound's physics class, you satisfy all prerequisites to challenge the ARDMS SPI Physics exam.
ESP's physics program is designed for ultrasound professionals with little or no formal physics background and is the most effective and popular method of physics review. This program is finely tuned based on the tens of thousands of students who have attended this course in prior years. It provides you with the most current and up-to-date information, ensuring our commitment to precision in your registry preparation.
This course is well-organized into an optimized twelve-hour program. By perfecting each ultrasound physics concept into a format that is easier to understand, our students pass the ARDMS and CCI certification exams!
Since the CCI exams include physics and the specialty, please plan to take a specialty course. For example, CCI noninvasive echo and vascular students should attend the Adult Echocardiography or Vascular Technology specialty course.
Instructor: Richard Palma, BS, ACS, RDCS, RCS, FSDMS, FASE
Richard "Richie" Palma is a distinguished educator in physics and cardiac ultrasound. He is passionate about ultrasound and brings his enthusiasm to each of his lectures. He is the director and clinical coordinator of the Duke Cardiac Ultrasound Certificate Program. Previously, he was the Associate Clinical Professor of medicine at the University of Connecticut and the director of the Hoffman Heart Institute School of Cardiovascular Technology and Ultrasound. He has worked in the profession since 1990. He was the first in the country to become a fellow of the American Society of Echocardiography and one of the first to earn the credential of Advanced Cardiac Sonographer (ACS). In 2011 he received the Distinguished Educator Award from the SDMS and was inducted as a Fellow in 2016. Richie is a co-author of numerous papers and cardiac materials. He lectures extensively both nationally and internationally on adult echocardiography and contrast.